---
What could go possibly wrong?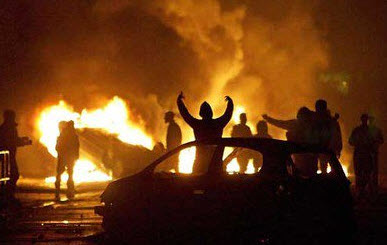 Imbeciles….
Politicians in Wales are campaigning to transform the country into the world's first "nation of sanctuary" for "refugees and asylum seekers".
The Welsh Assembly's Equality, Local Government and Communities Committee has published a report which chairman John Griffiths (Labour) hopes will help advance the Welsh Government's goal of becoming a sanctuary, a commitment agreed in principle in 2012.
"The constant news cycle of images and stories of people escaping war and persecution in Syria, Iraq and other countries brings home the tragedy of current world events and the stories people have told us during this inquiry have been both harrowing and distressing but ultimately inspiring," said Griffiths.
"It is critical that there is the right support available to [migrants] when they reach Wales so that they can participate fully in Welsh life and have fulfilling lives in their new communities."