Azad Ali, head of community development and engagement at Muslim Engagement and Development (Mend), said he did not believe that the Westminster Bridge last month was not a terror attack
---
Influencing inside Westminster while his colleagues influence them outside…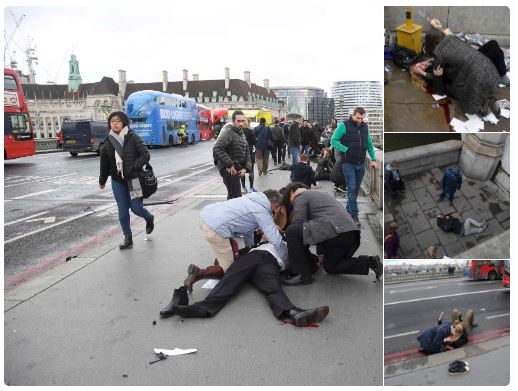 Islamist who claimed killing British soldiers was 'justified' becomes director of a controversial Muslim pressure group with influence over Westminster
Azad Ali is head of community at Muslim Engagement and Development (Mend)
He lost a libel action after newspapers said he was 'a hardline Islamic extremist'
Mr Ali told Facebook followers that Westminster attack was 'not terrorism'
He said Khalid Masood was a 'lone wolf' – The Met is treating it as an act of terror 
Mr Ali's lawyers say that he considered it 'a barbarous and cruel act of murder'
An extremist who said he supported the killing of British soldiers has been appointed a director of a controversial Muslim pressure group with influence at Westminster.
Azad Ali, head of community development and engagement at Muslim Engagement and Development (Mend), said the Westminster Bridge attack last month was 'not terrorism'.
Mr Ali said on Facebook that Khalid Masood, who murdered PC Keith Palmer and four pedestrians, should referred to as 'a lone wolf'. The Met Police has been treating it as a terror attack.