---
Homemade bomb……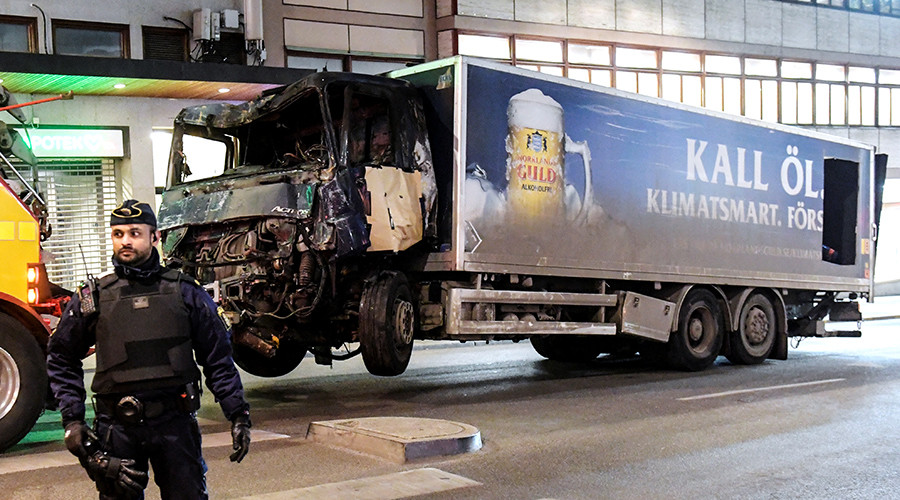 EXPLOSIVES FOUND IN TRUCK USED IN STOCKHOLM ATTACK
APRIL 8, 2017 10:38
Stockholm – Police have found explosives in the truck used in the attack in Stockholm, Swedish television said on Saturday citing multiple unnamed police sources.
Swedish public broadcaster SVT said that police had found a bag containing explosives.
The head of the Swedish Security Police told Swedish TV4 that he could not confirm whether explosives had been found.