---
If he's elected, it will be the only reason why the party  regains any credibility whatsoever from base supporters disgusted with Timo Soini.
Also, once again YLE mention's Halla-aho's (kangaroo court trial) conviction for 'incitement of an ethnic group' and violation of religious freedom'. They insist on doing so in every article on the man. This is of course a highly politically charged editorial decision. Halla-aho was wrongly tried and convicted for attempting to highlight the flawed Finnish justice system, proving that similar worded texts against both majority and minority populations in Finland will be met with different results. YLE uses this conviction as a means to smear the man in the English speaking press. They do not use this tactic against any other (non-PS) politician mentioned in the English version of their site.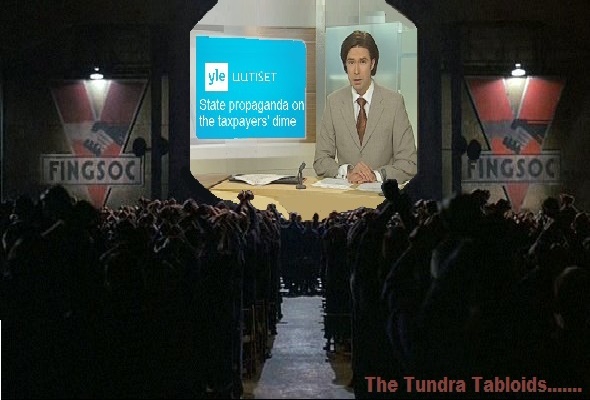 Halla-aho's bid for Finns Party leadership boosts interest in party membership
Halla-aho's candidacy for party chair has raised speculation about whether his supporters will rush to join the party in time for the chairman vote this summer.
Members of the Finns Party are due to vote for a new chairman in June. The battle for party leadership will likely be between two strong candidates, Finns Party parliamentary group chair Sampo Terho and MEP Jussi Halla-aho.
Halla-aho's candidacy has raised speculation about whether his supporters will rush to join the party in time for the chairman vote at the party congress this summer. Halla-aho and his blog Scripta have an avid group of supporters. In 2012, Halla-aho was convicted of incitement against an ethnic group and violation of religious freedom because of a text he published in his blog.
Member of Parliament Juho Eerola is a Halla-aho supporter, and says Halla-aho's candidacy has caused an unprecedented interest in the party.
"Tens of people have asked me should they join the Finns, and if they do, would they be able to vote for the new chairman. I can't recall anything like this before," he says.
MEP Jussi Halla-aho commented on the matter on Sunday while campaigning for the municipal elections.
"I am under the impression that the party office has been very reserved about accepting new members, but I don't know for certain."
Party Secretary Riikka Slunga-Poutsalo denies that Halla-aho supporters would be sending in membership applications en masse.
"Our membership applications don't ask to specify who you support for party chairman. The only numbers we follow is how many people have wanted to join in order to run for local government. We're actually a bit behind in those numbers compared to the last elections," Slunga-Poutsalo says.
Membership applications are processed by the Finns Party board, and each month around 7–9% of applications are rejected. Party Secretary Slunga-Poutsalo says one reason for rejection is inappropriate behaviour.