---
The Sun: "ST Petersburg underground has reportedly been rocked by an "explosion" leaving several people injured. A shocking picture has emerged appearing to show a train door blown off – with catastrophic damage inside."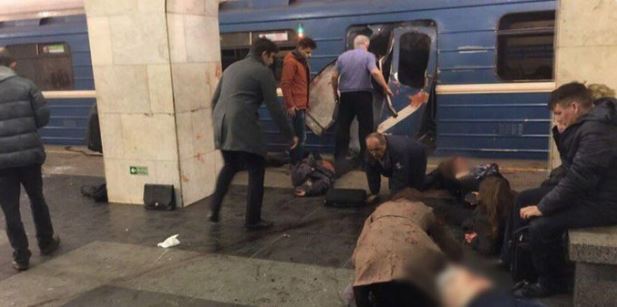 The Independent: "Two explosions on a train in a metro station in St Petersburg has injured several people, local media reports. At least 10 people were injured, the RIA news agency reports, while Interfax reported there appear to have been two explosions."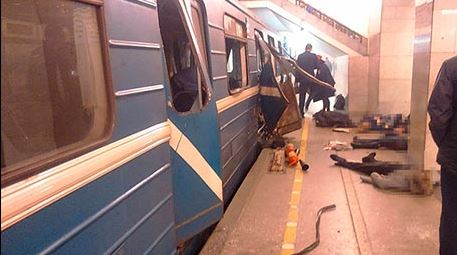 Dailymail: Two nail bombs on the metro in St Petersburg ripped through train carriages killing at least 10 people today. "Metro bosses said there were reports of a blast – possibly from an improvised explosive device – inside a train. "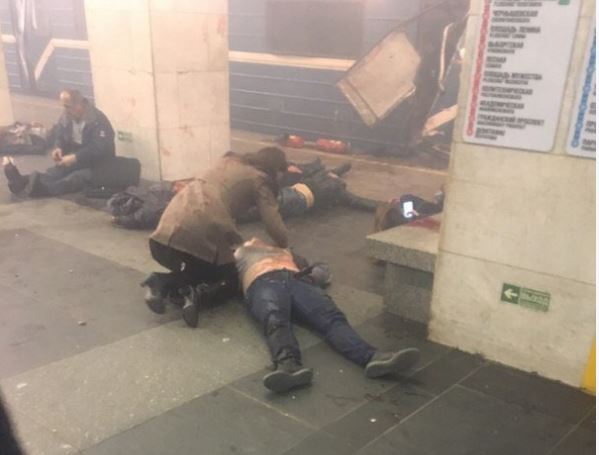 UPDATE: 3rd bomb found unexploded…
St Petersburg metro 'explosion': Multiple injuries after blast on underground in Russian city
Horrific images from the scene show bloodied commuters lay on a platform
An explosion has reportedly taken place on the underground system in the Russian city of St Petersburg.
Horrific images from the scene show bloodied commuters lay on a platform.
Eyewitnesses say an explosion took place amid reports of bombings.
We'll be bringing you the very latest updates, pictures and video on this breaking news story.