---
More of that multicultural, societal enrichment….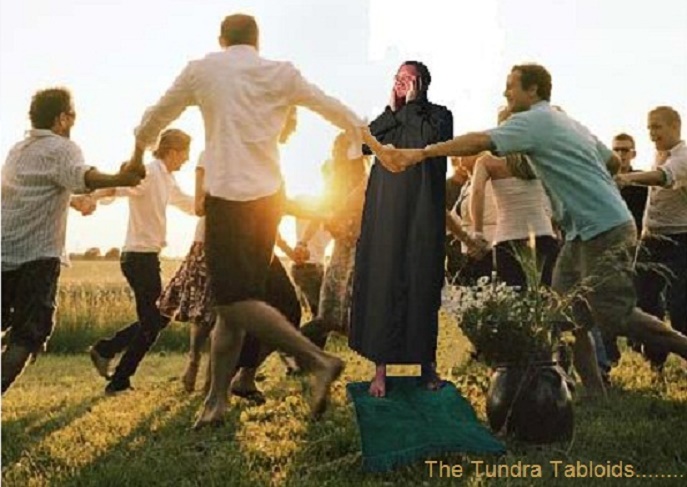 Farmer Jessica, 42, is accused of racism after one of her animals kicked to death
Published March 31, 2017 at 18:10
DOMESTIC. A family visiting the Änglagården farm in Ösarp outside Lahholm last weekend began hitting and kicking animals on the farm. They also spit on the farm's owner, 42-year-old Jessica Wendel, in the face. One of the animals died from the violence, writes Expressen.
Änglagården farm in Ösarp has many different kinds of animals such as miniature pigs, goats and chickens. The courtyard is a popular spot for families who pre-book their visit.
But on Saturday Jessica Wendel, who owns Änglagården Farm, was visited by a nasty immigrant family, a man, woman and a boy. The boy had a stick in his hand and suddenly started beating Lucas the goat over the head with the stick. Then he hit the mini pig Jorgen and the rooster Elvis. When Jessica told him to stop then father of the family kicked the rooster straight into the wall as he laughed.
– The mother started screaming at me. I did not understand what she was saying because she did not scream in Swedish. Then she spat in my face, says Jessica Wendel Expressen.
Jessica brought out her dog to get the immigrant family to leave the farm. She later discovered that one of her chickens died of tumult.
Jessica reported the incident to the police and says she feels a very uncomfortable. The farm has previously been subjected to vandalism and she now wants to put up surveillance cameras on it.
After the incident, Jessica Wendel talked to several newspapers, but only Expressen has taken her quotes about the mother in the family did not speak Swedish.
"Now you all read and hate me for my statement in Expressen that the woman did not speak Swedish. But it's the truth! Sorry if I step on any toes, I've said the same thing to all the magazines about them. But only Express chose to write about what I said. No rude comments just now .. whether one is Swedish or not, do not do this! "she wrote on her Facebook.
In a recent Facebook Post says Jessica Wendel she feels even more insecure – and hated. She emphasizes that she is not racist.
More in Swedish here H/T: Vasarahammer/PeterSweden via Friatider & Expressen