---
They're always looking to spill Jewish blood…….
TERRORIST STABS THREE BEFORE BEING SHOT DEAD IN OLD CITY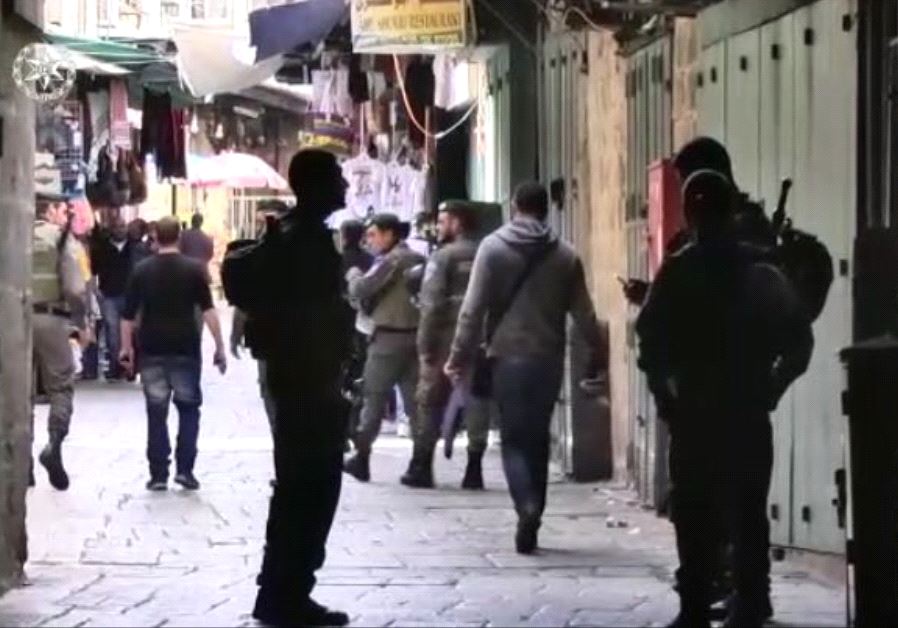 APRIL 1, 2017 15:39
Two Jewish Teenagers and a police officer were stabbed Saturday afternoon in Jerusalem's Muslim Quarter by an Arab assailant who was shot and killed after attempting to seek refuge in a nearby residence.
It is the second stabbing attack in the Old City since Wednesday, when Siham Rateb Nimir, a 49-year-old east Jerusalem woman, was shot dead by Border Police after unsuccessfully attempting to stab an officer near Damascus Gate with scissors.
Her son was shot and killed near the capital's Shuafat refugee camp in September after he allegedly attempted to ram his vehicle into a group of officers stationed at the volatile area's checkpoint.