---
Islamic supremacists…….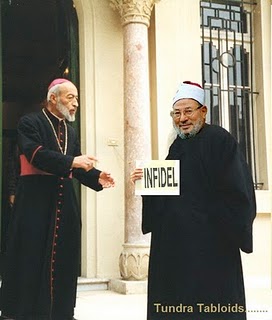 Youhanabad lynching: Christian suspects asked to convert in return for release
LAHORE: A prosecutor has reportedly asked members of a minority community facing trial in an anti-terrorism court over lynching of two men that he 'can guarantee their acquittal' if they renounce their faith and embrace Islam, rights activists claim.
Some 42 Christians have been charged with lynching the two men after twin suicide blasts targeting a Sunday Mass in two churches in the Christian neighbourhood of Youhanabad in Lahore on March 15, 2015.
More here. H/T: TROP