---
Transparently obvious…..
When you're really not serious about hanging yourself, do it in the presence of a hundred people or more on a busy corner street in a major capital city.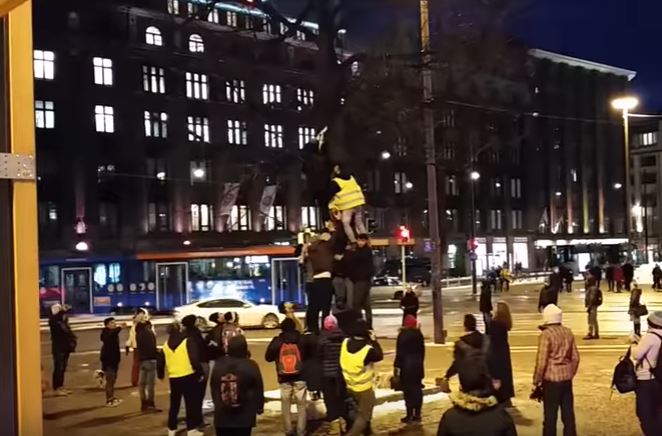 This took place right next to the illegal Muslim settler camp across the street from the Central Helsinki train station, where a bunch of Muslims who have received negative results to their asylum applications have been camped out for a month or so. The police have been allowing them to demonstrate and to pretty much create a scene there with the help of radical Left.