---
There goes that single jihadi to blame meme….
It was a cell of Islamonazis, not just a lone jihadi that perpetrated that attack, I said as much early on, that the logistics of the terrorist attack demanded more help. "I still believe that the attack had others involved, at least that's my take on it."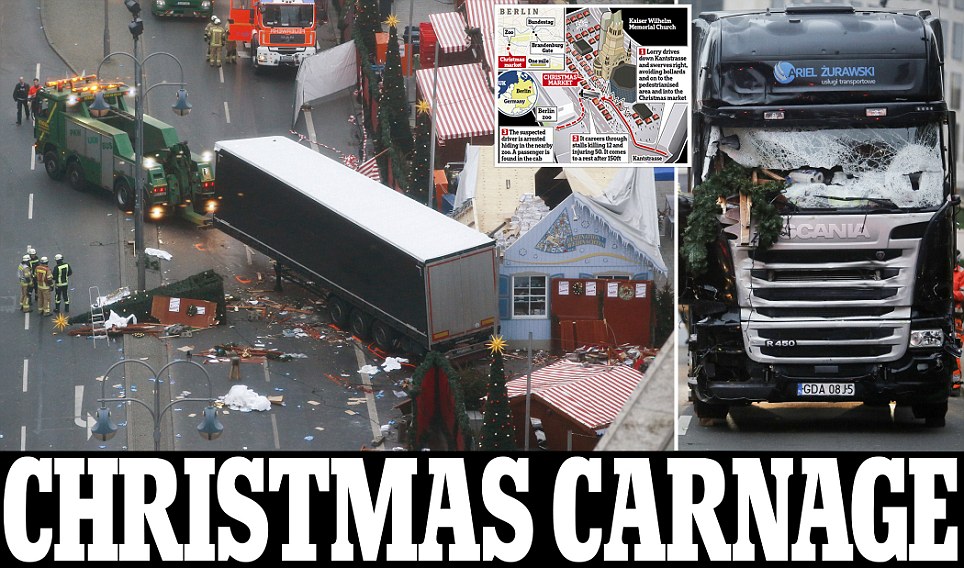 Three suspects linked to perpetrator of ISIL attack on Berlin market caught in Istanbul airport
Three suspects allegedly linked to the slain perpetrator of an Islamic State of Iraq and the Levant (ISIL) attack on a Christmas market in Berlin last year have been apprehended at Istanbul's Atatürk Airport, Turkey's Interior Ministry announced on March 20.
Police caught Lebanese-origin German citizen suspects, identified as Mohammad Ali Khan, Youssef Darwiche and Bilal Yosef Mahmoud, at Istanbul's main airport upon intelligence that they would try to go to Europe, the ministry stated.
A truck plowed into a crowded Christmas market in the German capital on Dec. 19, 2016, killing 12 people and wounding 49 others.
The jihadist group had claimed responsibility for the truck rampage one day later.
The suspects' apprehension comes one week after police in the western province of İzmir caught an ISIL militant who allegedly ordered the attack.
The Jordanian-origin German man, identified only by the initials W.D., had arrived in Turkey via illegal means to cross into Greece after the attack. He was suspected of giving the order of the attack to Tunisian-origin ISIL militant Anis Amir, who was killed in Milano and subsequently arrested.