---
So this is how the Swedes rationalize their dealings with the Islamonazi state of Iran (which threatens the annihilation of the Jewish state), "we want to export our work culture to them"……
Humanitarian Swedish feminist at work….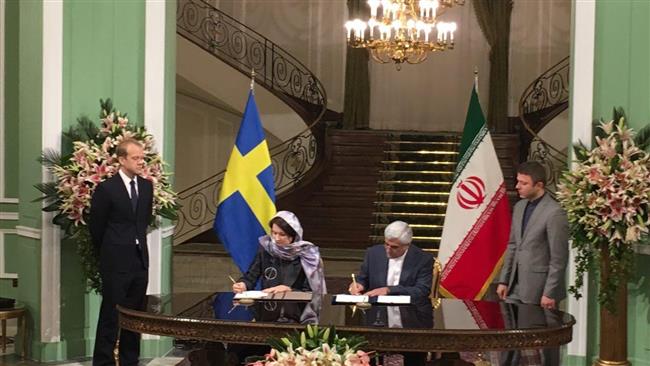 'We want to export Swedish work culture to Iran': Scania boss
Iran is already one of truck and bus manufacturer Scania's biggest markets. Now the company's CEO also wants to export Swedish working values to the Islamic Republic.
In an industrial area a few dozen kilometres west of Tehran is the factory where Scania's local partner Mammut assembles parts from Sweden into complete trucks.
It was here that Hasan Kian, who works in quality control, took a break from his work to shake hands with Swedish Prime Minister Stefan Löfven during the latter's unannounced visit to the factory.
Scania, meanwhile, was one of the companies that chose to remain in the country during the period of economic sanctions, which led it having a large part of the Iranian market for trucks and buses.The company's competitors today are mainly Chinese manufacturers.