---
They'll go after him with all they've got……
This all about protecting a political sacrosanct policy, nothing will be allowed to upend it, even the facts based on truth. They can't allow someone of note, especially a police officer, to get away with drawing the curtain on their lunatic politics, he will have to be vilified, marginalized, convicted then penalized.
NOTE: Like I've repeatedly said, when the ruling political elite can't debate you, they take you to court.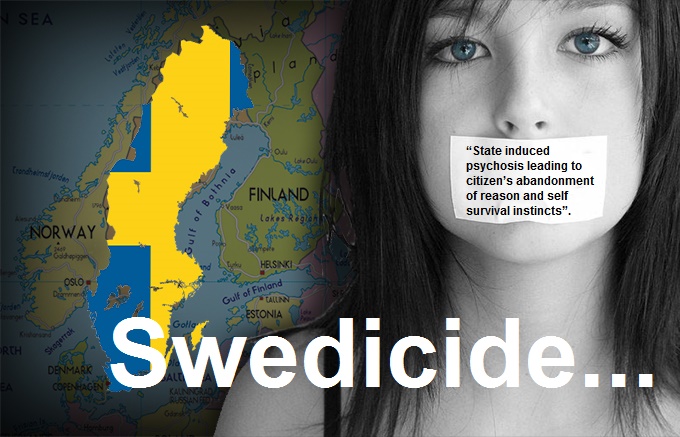 Swedish police officer causes controversy with Facebook post
8 February 2017

Peter Springare, the police officer who published the Facebook post. Photo: Petter Koubek/TT

A Swedish police officer has caused controversy after he made a Facebook post claiming that the majority of the cases he deals with in a week come from people whose country of origin is not Sweden, leading to an internal police investigation of him, and even provoking Prime Minister Stefan Löfven to respond.

In the post, Peter Springare lists what he claims to be the countries of origin and names of those he dealt with while carrying out preliminary investigations of suspected crimes in Örebro, noting that what he posted "is not politically correct" but that he "doesn't give a shit".

"Suspected perpetrators: Ali Mohamad, Mahmod, Mohammed, Mohammed, Ali, again, again, again, Christoffer… what, is it true? Yes, a Swedish name sneaked its way in on the fringes of a drug related crime, Mohammed, Mahmod Ali, again and again," Springare wrote.

"Countries which represent all of the week's crimes: Iraq, Iraq, Turkey, Syria, Afghanistan, Somalia, Somalia, Syria again, Somalia, unknown country, unknown country, Sweden," he added. Springare then promised to make new posts on the subject every week.

A report has since been filed by police management accusing Springare of racial agitation (hets mot folkgrupp) and he is now subject to an internal investigation. He is still employed by the police while the investigation is ongoing.