"Bankers are factoring in a possible euro crisis, which will see eurozone countries decide to exchange the common currency for an alternative."
---
"Let it fall, let it fall, let it fall……"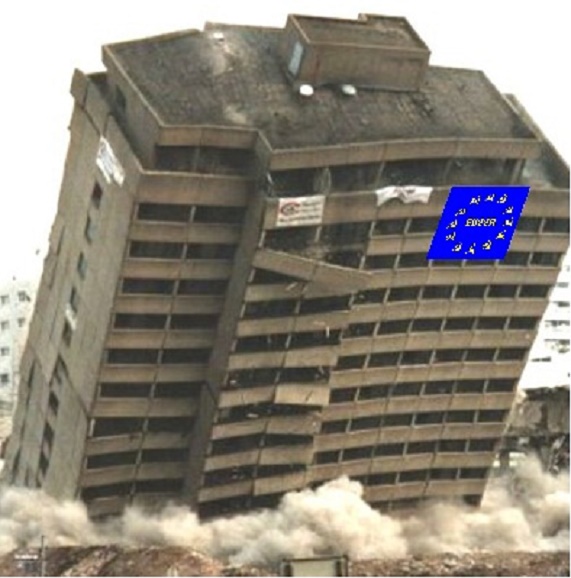 EUROPEAN BANKERS WARN: EURO MIGHT FALL
Posted on
January 23, 2017 11:00
By Vincent van den Born
The Financial Times reported yesterday about European banks warning of the possibility of an imminent end of the Eurozone. Bankers in Davos are said to be 'shocked' by Brexit and the election of Donald Trump. They no longer expect the status quo to hold:
"Bankers are factoring in a possible euro crisis, which will see eurozone countries decide to exchange the common currency for an alternative."
This should come as no surprise to anyone involved. Criticism of the Euro dates from before (pdf) its introduction. But as was the case for most criticism of the EU, critics were mocked and ridiculed, if they weren't downright ignored. As with many projects the EU has started, the Euro was, or has become, a political project of which the success or failure is not measured in economic terms.

Instead, it is its political value that has become of the utmost importance, and its success or failure has been entwined with the political course in Brussels. The Brussels ship of state is not one to turn easily. It would rather destroy its member states' economic freedom and democracy in an attempt to save the Euro than admit failure, as Farage eloquently articulated in 2012.