---
The Lutheran Church of Sweden is totally corrupt like the rest of Sweden's institutions…..
They question the management's intensified cooperation with representatives of religions other than Christianity. They are shocked by the corruption that seems to thrive in some wards, where the money spent on luxury trips, dinners and alcohol. They are deeply disappointed by the Swedish church's lack of commitment to the persecuted Christians in the world.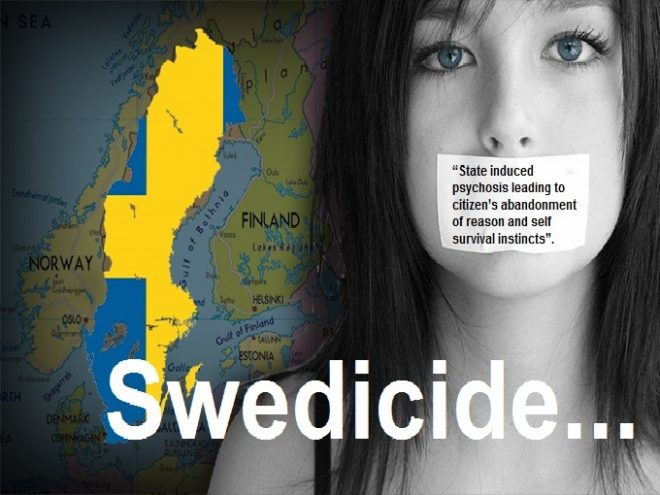 We leave the church because we are Christians
published January 17, 2017 at 06.00
My divorce from Swedish Church has been prolonged and painful, but now we are finished with each other, writes Ann Heberlein.
Swedish church has been home to me throughout my adult life. On shaky legs, I started going to church service in St Paul's church when I was twenty years old. Twenty-four years old, I was confirmed in connection with my second son's baptism. For more than two decades, I have participated in the Swedish Church's work, both as visitors, volunteers and staff.
It is no exaggeration to say that I loved the Swedish Church.
With a heavy heart I now join the ranks of the growing number of homeless Christians. In 2016 left over 80 000 Swedish church. There are historical figures that has major implications for the Church – including, she must save 2.6 billion by 2030. That means half a million per day. Swedish church is therefore in the crisis, with declining member base and tangled finances.
The most serious crisis, however, I mean, the theological – a view that I think that I share with many of the others who have chosen to leave the Swedish Church in the past year. We are leaving and left the Swedish church in 2016 belonging to groups other than those who chose to terminate its membership in the past. The ordinary defector is a relatively young man leaving for economic reasons – he simply has no desire to pay church tax.
Many of those who left the church last year, similar to me. We do not leave the Swedish Church because we have lost faith, nor because we do not want to contribute financially to the Swedish Church or because we believe that the Swedish Church's business is unattractive.
To paraphrase Archbishop Antje Jackelén: We do not leave the church because we are not Christians – we leave the church because we are Christians.
We share a deep disappointment over the development we see in the Swedish church, and we are dismayed that the Swedish Church Archbishop does not listen to the criticism expressed from various quarters.
In nearly fifteen years I have lectured there in parishes in the Swedish church – on sin and grace, guilt, responsibility and forgiveness, a Christian view of humanity, Luther and prayer, evil and goodness, just to name a few examples. In recent years I have noticed a growing distrust and disappointment among both employees of the Swedish church and parishioners. They feel run over by the church office at issues such as the new handbook proposal.
More here @ Expressen.se in Swedish H/T: Ingrid Carlqvist