---
Obama doing all that he can to make it happen……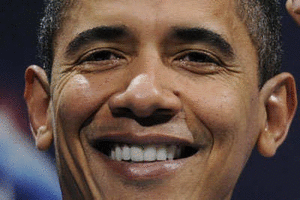 EXCLUSIVE: More Guantanamo inmates will return to the jihad, warn experts – like the two al Qaeda terrorists who had $5 MILLION prices on their heads after they were freed to kill
Two former Guantanamo Bay inmates were on the State Department's most wanted list with $5 million rewards for finding them
Othman al Ghamdi and Ibrahim al Rubaysh became leaders of al Qaeda in the Arabian Peninsula after they were freed – and sent to a Saudi 'rehab' scheme
Four Yemenis were freed last week and sent to same program after being given heroes' welcome in Saudi Arabia and embracing their families 
Documents show one of the freed detainees had been corresponding with another freed prisoner who is thought to have returned to terrorism 
More are being prepared for release but it is unclear if President Obama will be able to push them out of the Cuban detention center before he ends his term
J.D. Gordon, a former Pentagon spokesman who was adviser to Trump campaign, tells Dailymail.com he fears more released detainees will kill 
Security experts today warn that freeing more Guantanamo Bay inmates risks creating more terrorists intent on harming the United States.
They warned that a push to release significant numbers could see more becoming like the two who were freed, went through a Saudi Arabian 'rehab program' and became among the world's most wanted men.
The State Department put a $5 million price on the heads of Othman al Ghamdi and Ibrahim al Rubaysh, who became leaders of al Qaeda in the Arabian Peninsula after they were freed.
The two have been listed as wanted since 2009 – and now a former Pentagon spokesman is warning that if the president goes through with plans to move up to 19 more Guantanamo inmates before he leaves office, others will join the jihad.