---
So she should be up for investigation once Sen.Jeff Sessions is A-G…..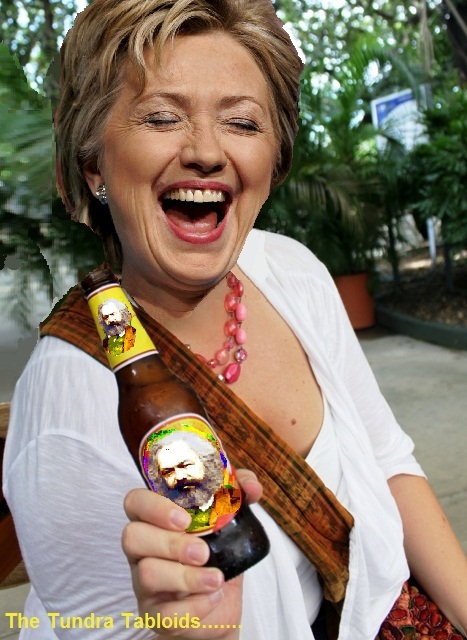 Trump: Clinton guilty as hell, should never have run
US & Canada
President-elect hits back at claims by Clinton aides it was Russian hacking, FBI announcement that decided election.
President-elect Donald Trump slammed his 2016 campaign opponent Hillary Clinton and ridiculed claims by her supporters that the former Secretary of State would have won were it not for alleged Russian hackings of Democratic officials and FBI head James Comey's decision to reopen the investigation into Clinton's secret email server.
In a flurry of tweets on Friday, Trump pushed back against efforts by Democrats to delegitimize and undermine his presidency even before his inauguration on January 20th.
The recent release by the social media outlet Buzzfeed of a report compiled by political operatives during the election of unverified rumors regarding Mr. Trump rekindled debate over last November's election, with some critics of the President-elect asserting that it was Russian interference and the FBI's decision to renew its investigation into Clinton's use of a private email server that enabled Trump's electoral victory.
Trump hit back against the claims, arguing instead that Clinton lost due to poor campaign strategies and her own decision to mishandle classified government documents during her tenure as Secretary of State.
"What are Hillary Clinton's people complaining about with respect to the F.B.I.," wrote Trump. "Based on the information they had she should never have been allowed to run – guilty as hell. They were VERY nice to her. She lost because she campaigned in the wrong states – no enthusiasm!"