---
Dr.Manfred Gerstenfeld's article on double standards against Israel, without footnotes, was first published by Algemeiner, and republished here with the author's consent.
THE DOUBLE STANADRDS OF EXTRAJUDICIAL KILLINGS
Manfred Gerstenfeld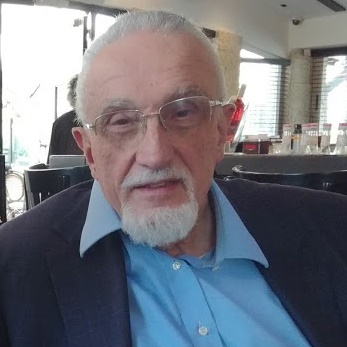 The reactions of democratic governments to extrajudicial killings vary greatly according to which country undertakes them. This might be translated more concretely as: The application against Israel of double standards — which is a core element of antisemitism – can also be seen very clearly concerning extrajudicial killings.
This has come to the fore again recently in a new French book, whose title translates as Fatal Errors.1 Its author, journalist Vincent Nouzille, claims that French president François Hollande approved at least forty extrajudicial killings between 2013 and 2016. Some were carried out by the French army or the country's intelligence services. Others by allied nations on the basis of intelligence France provided.2
One cannot find much information about these killings in major English language media. This relative silence differs greatly from the huge condemnations of Israel after the execution of Sheikh Ahmed Yassin. Israel killed this leader of the terrorist Hamas organization in 2004. He was directly responsible for suicide bombings and many other lethal attacks on Israeli civilians.
Israel was thereupon massively verbally attacked. Then UN Secretary General Kofi Annan, for instance, said, "I do condemn the targeted assassination of Sheikh Yassin and the others who died with him. Such actions are not only contrary to international law, but they do not do anything to help the search for a peaceful solution."3 In the Security Council, the US had to use its veto to prevent condemnation of Israel.4
After Sheikh Yassin's death, the French Foreign Ministry Spokesman Hervé Ladsous said, "France condemns the action taken against Sheikh Yassin, just as it has always condemned the principle of any extrajudicial execution as contrary to international law."5
The killing of Sheikh Yassin by Israel had been called by then British Foreign Secretary Jack Straw "unacceptable" and "unjustified."6 The official spokesman of then Labour Prime Minister Blair condemned the "unlawful attack" and observed: "We have repeatedly made clear our opposition to Israel's use of targeted killings and assassinations."7
The clearest demonstration of widespread Western anti-Israel double standards, however, concerns the comparison of Israel's killing of Sheikh Yassin and that of Osama Bin Laden by the U.S in 2011. The Obama Administration had invested huge amounts of money to locate and kill this terrorist.
Then UN Secretary General Ban Ki Moon said, "The death of Osama Bin Laden, announced by President (Barack) Obama last night, is a watershed moment in our common global fight against terrorism."8
France's President Nicolas Sarkozy hailed Bin Laden's killing as a coup in the fight against terrorism.9 He called President Obama, praised his determination and courage, and that of the others who had pursued the head of Al Qaida for ten years. Sarkozy added that the two heads of state had agreed to continue the just and necessary fight against terrorist barbarity and those who support it.10
British Prime, at the time, Minister David Cameron congratulated President Obama on the success of the assassination of Bin Laden. He considered it a massive step forward in the fight against extremist terrorism.11 Former Prime Minister Blair, welcomed Bin Laden's execution.12
Like the French, the British Cameron government has also committed extrajudicial killings. In 2015 he confirmed that Great Britain carried out two extrajudicial executions against British citizens fighting for ISIS in Syria. They were specifically targeted by a British drone. A third British jihadist was killed, according to Cameron, by a separate US airstrike.13
Besides the double standards concerning Israel, there is another important conclusion: Israel extra-legally executed a Palestinian enemy. The French and British did so with their own citizens. But to the Israel-haters, that probably also won't make a difference.
Footnotes: