Lets not kid ourselves, there's lots of them within the PA and Hamas who agree with Islamic (Nazi) State's belief system.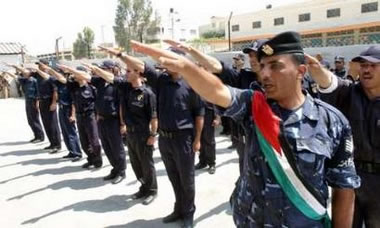 East Jerusalem man sentenced to 26 months in jail for trying to join ISIS
An east Jerusalem resident of Sur Baher sentenced by the Jerusalem Magistrate's Court on Thursday to 26 months in prison for trying to join ISIS.
On August 6, 2015, Lukmaan Atun traveled to Turkey in order to get to Syria to join ISIS, but he eventually returned to Israel when his contact in Turkey, Yazan, wanted $2,000 to lead him into Syria – which was more money than he could provide.