This is the exact same kind of malarkey heard on YLE's morning show yesterday: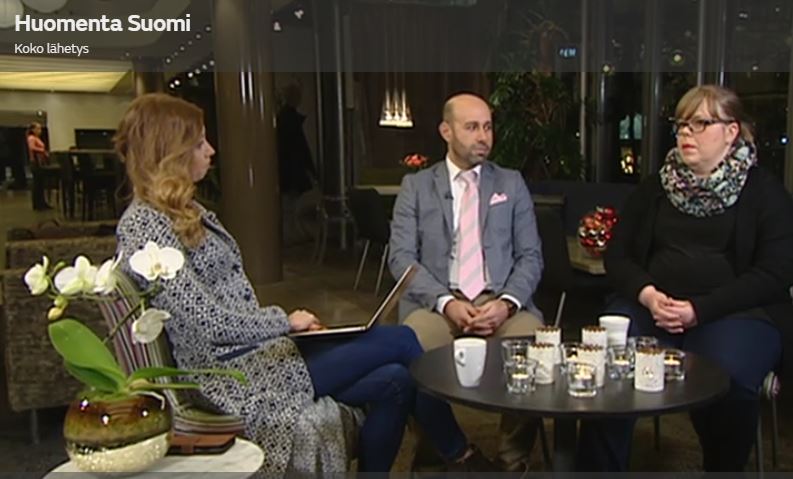 Leena Malkki obviously sharing from the same material found in the Nordic echo chamber research community.
'White power' is to BLAME for rise of Islamist attacks, Sweden's new anti-terror boss says
THE "white power movement" is to blame for the rise in Islamist terror operations, according to Sweden's newly appointed anti-terror tsar.
Getty
A Swedish policeman stands watch during an anti-Muslim demonstration
Anna Carlstedt, 45, went on Swedish Radio merely hours after being appointed as the co-ordinator against violent extremism at the Civil Contingencies Agency (MSB).

Responding to a question about why she thought the country had the most jihadists per capita travelling to the Middle East to fight with the terrorist cause, she replied: "I think there are several different types of hotbeds of extremism. What we see is that there is an interaction between them.

"It is true that Islamic extremism is growing, but this also results from the extreme right-wing white power movement."
Getty
Swedish police maintain a presence during an anti-Muslim demonstration
She added that "there is an interaction between these two movements because society is becoming more and more polarised".

Ms Carlsted went on to link Islamist terror with Swedes who are unhappy with politicians in the country.

She said: "As I said earlier, we are seeing increased extremism and we see a lot of threats and hatred of elected representatives, officials and others.

NOTE: No you twit, it's just Islam 101, it's irrelevant what the non-Muslim does or doesn't do, as long as they exist they have to be subjected to Islam and subdued. Once you understand the mindset, how they behave becomes amazingly clear and discernible.