Radicalized by Mohamed's Post-Hijra koranic scribblings…..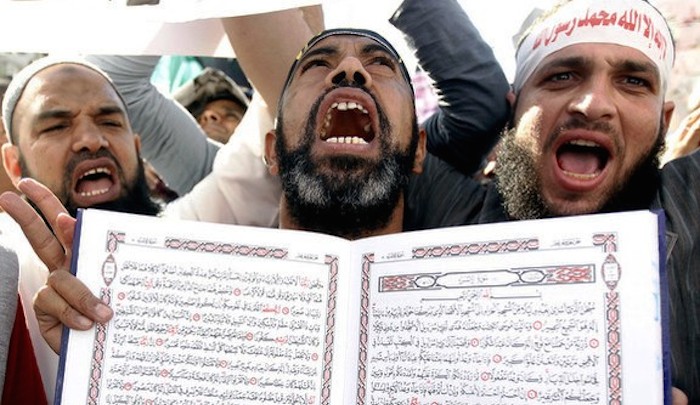 Radicalised by Germany's 'ISIS leader': Berlin lorry attack suspect is a disciple of the 'Iraqi mastermind behind an ISIS recruitment network'
German police have launched manhunt for Berlin lorry attack suspect Anis Amri
Tunisian is believed to be a disciple of an alleged terror mastermind in Germany
Abu Walaa, 32, was arrested in Hildesheim last month for recruiting ISIS radicals
A Tunisian man wanted over the Berlin Christmas market massacre was radicalised by an alleged ISIS leader in Germany, it has emerged.
Police have launched a huge manhunt for terror suspect Anis Amri after his ID was found under the seat in the lorry used to kill 12 people in the German capital on Monday night.
Now it has emerged that the 23-year-old is a follower of Abu Walaa who was arrested in Hildesheim last month for recruiting radicals into the ranks of the terror group.
He was detained along with five members of a terrorist recruiting network operating on behalf of ISIS, according to prosecutors.
Police have launched a huge manhunt for terror suspect Anis Amri (pictured) after his ID was found under the seat in the lorry used to kill 12 people in the German capital on Monday night
Read more: http://www.dailymail.co.uk/news/article-4054886/Radicalised-Germany-s-ISIS-leader-Berlin-lorry-attack-suspect-disciple-Iraqi-mastermind-ISIS-recruitment-network.html#ixzz4TUK056Ok
Follow us: @MailOnline on Twitter | DailyMail on Facebook