I say, a job well done!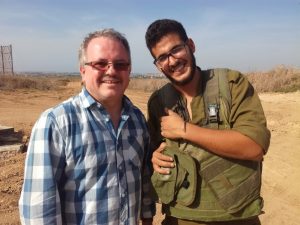 IDF destroys Hamas target in response to fire from Gaza
(IDF)
Following through with its policy to respond to any provocation, the IDF destroyed a Hamas target following Palestinian cross-border fire. 
An IDF shelled and destroyed a Hamas military position in Gaza on Monday shortly after Palestinian terrorists in Gaza fired at an IDF unit situated at the border fence.
There were no injuries or damage.
The IDF will "continue to act with decisiveness at all times to safeguard Israel's security," the IDF stated.