Because they think you're stupid…..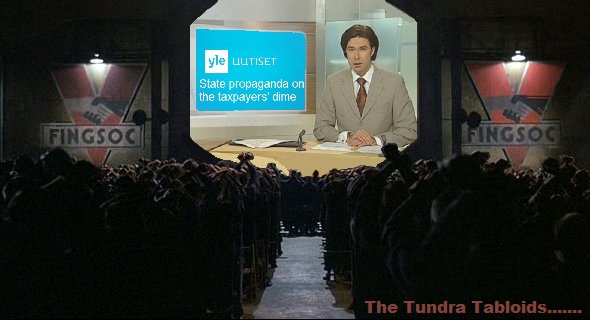 It's a "TRUCK",a "LORRY" that did it…..
Now here's a headline: TT: GERMAN POLICE STORM MUSLIM SETTLER WEIGH STATION IN BERLIN IN WAKE OF 12 SLAUGHTERED IN ISLAMOTRUCK JIHAD ATTACK…….
On Tuesday morning Finland – and the rest of the world – woke up to news about a truck attack that took place at a Christmas market in Berlin on Monday night which killed at least 12 people and injured at least 48 others. It is not yet known whether any Finnish citizens were in the crowded Christmas market at the time of the attack.
As news of the tragedy broke before some papers went to the presses, only some dailies like Helsingin Sanomat and the evening tabloids carried the news in their print editions. But online, coverage of the tragedy continues to develop.
Ilta-Sanomat reports that the Finnish Embassy in Berlin has issued instructions for Finns who are in the city, advising them to notify the embassy that they are safe.
According to a report in the online edition of Kaleva newspaper, the Finnish Ministry of Foreign Affairs has not yet been able to confirm whether any Finnish citizens were among the victims in the deadly attack.
The embassy has advised Finnish citizens to record their travel plans at matkustusilmoitus.fi, a Ministry of Foreign Affairs travel registration website, according to Ilta-Sanomat.
Kaleva says that some 186 Finnish citizens have notified Finnish officials that they are in – or were travelling to – the area.
In a brief statement reacting to the tragedy late Monday night, Finnish President Sauli Niinistö extended his condolences to the Berlin victims' relatives and friends.
Niinistö called the incident shocking, saying it was clearly intentional, and that Finland condemns terrorism, Ilta-Sanomat writes.
The embassy is urging citizens in the area to stay indoors, to avoid spreading rumours about the incident and to follow the instructions of local authorities.
According to the international news service Reuters, German police said they have taken one suspect into custody and that a second had died from injuries sustained when the truck crashed.
The vehicle used in the attack was an articulated lorry which apparently intentionally crashed into crowds of people gathered around wooden huts serving sausages and mulled wine at an estimated speed of 65 kph, in the heart of former West Berlin, Reuters reports.