It's in Sterling Heights Michigan, my old stomping grounds, and yes, a beachhead, any beachhead will cause disharmony in the area.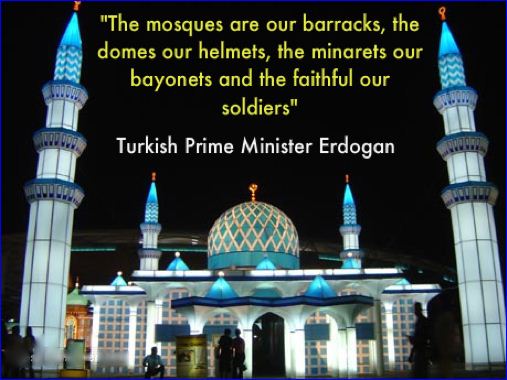 JUST SAY NO!
Government sues local officials
for 'RACISM' after blocking mosque plan over parking issue
GOVERNMENT busybodies have put pressure on local officials after denying a planning application to build a mosque, accusing them of discrimination.

Local officials claim permission was denied over inadequate parking plans
The US Department of Justice is investigating the local authority of Sterling Heights, Michigan, after they denied the application to build the place of worship, claiming they were discriminating against Muslims in the area.But while it was the first time Sterling Heights had rejected plans to build a religious building for a decade, they claim the reasons were a matter of practicality.

They claim planning permission was denied because of the size and height of the building, as well as lack of "harmony" with the neighbourhood and concerns the plans did not provide sufficient parking.