Kick this jackass in the gonads and send him packing…..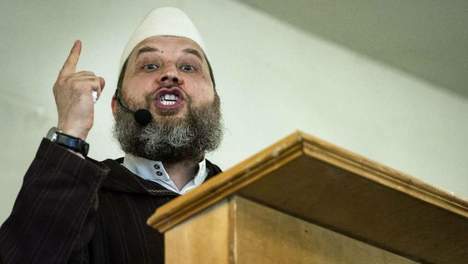 Hate Imam Returns to The Hague
The rumors that Salafist Imam Fawaz Jneid intends to build a mosque in The Hague has caused unrest among various political parties there.
The VVD (Liberals) want the municipality to do all what it can to keep this imam out of town. In the past Jneid has said for instance "Oh God give Theo van Gogh a sickness which no citizen of the earth can heal."
Van Gogh was murdered by a Muslim a few month later. Jneid has also said that men can beat women in some situations.
Imam Fawaz is back, to the annoyance of the Hague
– 13/12/16, 18:04
SALAFISM prince Salafist Hague wants to preach again, and that makes local politics worried. Imam Fawaz Jneid closed Islamic marriages and railed about Theo van Gogh. Now he would like to open a new mosque.Will he succeed it?