This comes as NO surprise whatsoever to those of us who follow these issues on a daily basis.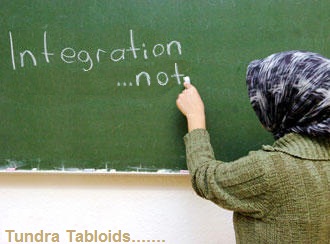 Thanks to the Left and it's disastrous policy of "multiculturalism", there is no longer a demand for integration of immigrants, and the muslim variant, especially those who hail from the Post-Hijra mindset, are not just, not integrating themselves, they're deeming the entire concept as an offence to their sensibilities. The Left can be counted on to back them up to the hilt. This will inevitably lead to mass societal unrest and conflict. Jihad.
Thanks be to Vlad for this.