When the (unlawful) bailout package was first detailed, I said then, and reaffirm now, it's a Rube Goldberg scheme that demands the aligning of the planets and no normal economic disturbances that befalls any state at any time.
Gerry Rice, director at the IMF communications department, said: "We continue to believe a medium and long-term primary surplus target of 1.5 percent of GDP is appropriate for Greece and can be attained through the measures currently included in the ESM program.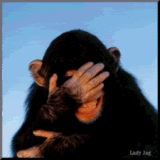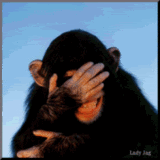 Greek crisis could erupt AGAIN as eurozone is too unrealistic, IMF warns
EUROZONE chiefs MUST lower Greece's financial targets to prevent crippling Athens and falling into ANOTHER crisis, the International Monetry Fund (IMF) has warned.
Strict bailout demands imposed by eurozone ministers and Athens are forcing Greece to strive for a primary budget surplus of 3.5 per cent.

The demands for cash – which is collected when tax revenues are greater than Government spending – means Greece is facing calls for harsh austerity, which could damage the country more in the long run.

IMF finance experts have called for Greece's £2.5billion (€2.8bn) bailout package to only demand a primary budget surplus of 1.5 percent of the country's economic output.
Greece is teetering on the edge of financial chaos.
Athens has the highest debt and unemployment rates in the world and has become a simmering hotbed of anti-EU feeling.

Its crumbling position has raised fears the country could still collapse, dragging the euro currency down with it.

Demands from the EU and Germany have elicited a furious backlash from ordinary Greeks, who have seen public services and employment opportunities slashed.