Yet more proof that beachheads are not just prayer rooms for the mohammedan, they're nerve centers for societal manipulation, for covert ops.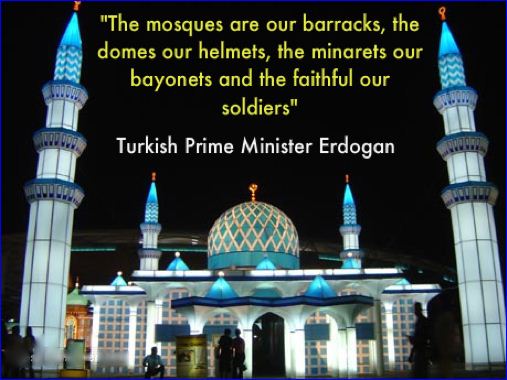 ERDOGAN'S MUSLIM SPIES: Turkish imams snooping on Merkel's Germany for President
TURKISH imams are spying in Germany to try and find out more about anyone who could be involved in July's coup attempt.
GETTY
Erdogan blames the Gulen supporters for the military coup
According to German media, the spies write reports on the alleged Gulen supporters and the secretive information is collected from imams of the Turkish-Islamic Union of the Institute for Religion (Ditib).

The names of the so-called spies are then reported to the relevant state bodies and consulates.