That is what in essence he's talking about……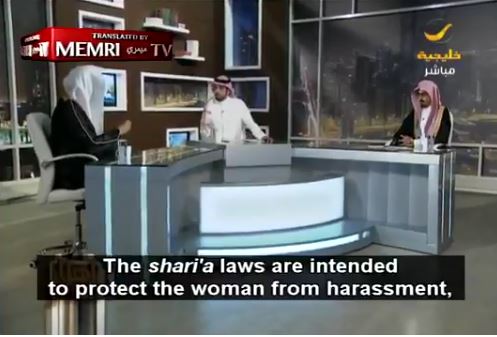 It's not about one law, it's about a whole series of restrictions and penalties to structure society as a whole, to modify societal behavior because of the fear of sexual assault and rape is so prevalent. If that's not a culture of rape, then what is?
NOTE: The covering of the entire body or even just the head of the woman, is also a means by which the follower of Mohamed can determine who's fair game for sexual assault. Those females not wearing Islamic garb of course. It can be seen in the rape industry Muslim gangs in the UK set up, none of the young female victims were muslims.
Saudi Cleric Abd Al-Rahman Abd Al-Karim: The Woman Is Better Off at Home; We Need Separate Hospitals for Men and Women pic.twitter.com/Wf0UxTDZpZ

— MEMRI (@MEMRIReports) December 8, 2016