His views have always been over the top, attested to by Israellycool's Aussie Dave:
"While this statement is from Hanna and is thus written from his point of view and is vague as to exactly why he was sacked, one can surmise that it was related to his politics.
Not that it is a new thing – he has been an outspoken critic of Israel and supporter of terrorism for a long time. For instance:
NOTE: What we need more of are wonderful priests like Fr.Gabriel Naddaf, strongly loyal citizens of the Jewish state of Israel.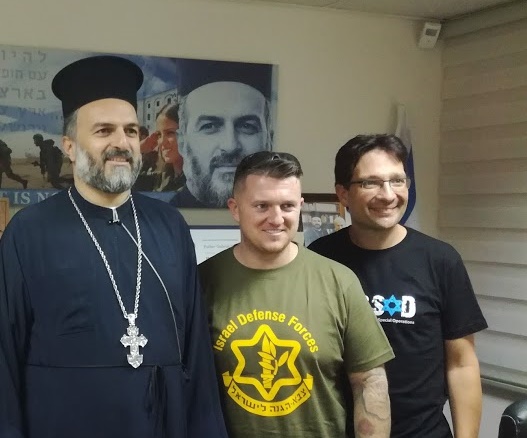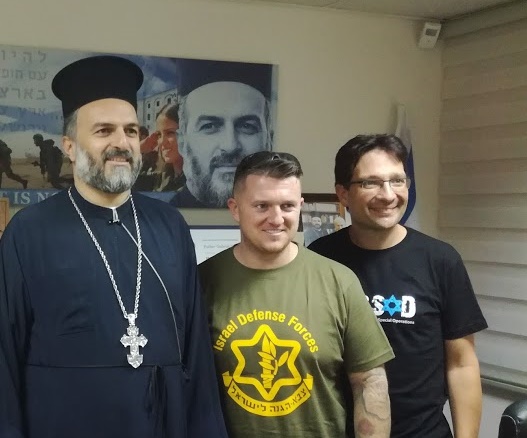 Greek Orthodox Church In Jerusalem Fires Palestinian Archbishop
The Greek Orthodox Church in Jerusalem fired the only Palestinian archbishop in the church citing "the latest stances" of his "clear support" to several issues, according to the Middle East Monitor.
The move to sack archbishop Sebastia Attalla Hanna was meant to "blackmail him and put pressure on him and all the Arab clergymen," his office said in a statement, the publication reported.
"Patriarch Theophilos [III] and his Holy Gathering decided today to stop the salary of archbishop Attalla Hanna," the office reportedly said, adding that the salaries of other Arab clergymen were also "arbitrarily stopped" by the Greek Orthodox Patriarchate of Jerusalem.
Furthermore, the church also reportedly took other "punitive" measures against Arab clergymen, including transfer of archimandrite Christophoros Atallah from his monastery in Jordan to Jerusalem.
Hanna expressed concern over the development and said he expected Theophilos not to take "revengeful decisions."