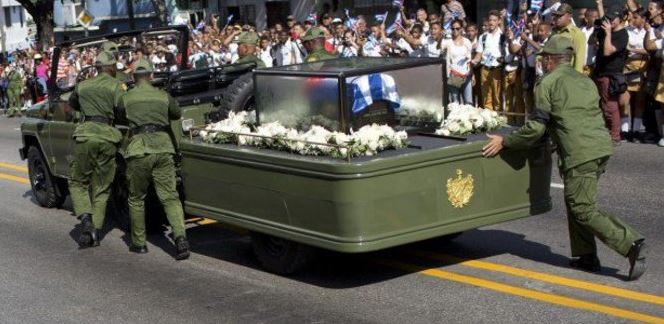 NOTE: For the marxists at YLE don't really find this humorous ending humorous at all.
Ha: Fidel Castro's Funeral Vehicle Broke Down Mid-Procession
|
Posted: Dec 04, 2016 3:40 PM
An almost amusing sight at Fidel Castro's funeral procession: the car carrying his remains reportedly broke down and had to be pushed by soldiers.
The vehicle was reportedly Russian-built.
Pictures of the scene quickly spread on Twitter, with people calling it a "fitting metaphor" for the Castro regime: