Then get the boot after time is up……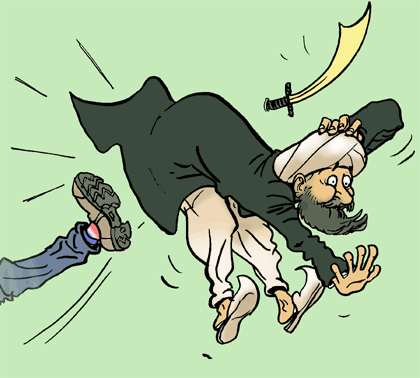 Syrian migrant JAILED for 10 years in Hungary after border riot deemed an 'act of terror'
A HUNGARIAN court sentenced a Syrian-Cypriot immigrant to 10 years in jail on Wednesday for his part in a violent clash that broke out between police and migrants at the country's border with Serbia. 
REUTERS
Ahmed Hamed has been sentenced to 10 years in jail for his part in a violent clash
Ahmed Hamed, 40, a resident of Cyprus, hurled rocks at police in an attempt to force the border open and let thousands of migrants into Hungary, considered an "act of terror" under Hungarian law.
Hamed denied the terrorism charges and cried as he was given his sentence, but admitted to throwing rocks at police during the riot.
He was part of a group of migrants that crossed illegally into Hungary on September 16 last year.
Armed with a loudspeaker, he addressed a raucous crowd of illegal immigrants and encouraged hundreds to force open the controversial border gate.
Police retaliated by spraying the crowd with water cannons and tear gas.