This career political hack does not think of Finnish interests first, everything must flow through the halls of Brussels.
The Finnish statists have already anchored their tyranny into writing…..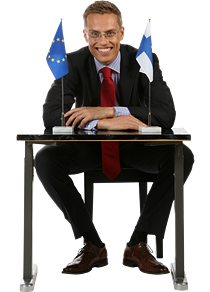 Constitutional Committee of Finnish Parliament buries initiative on #Fixit. Good, time to move on with serious stuff.

— Alexander Stubb (@alexstubb) November 25, 2016
NOTE: Finland would literally be the last member nation of the EU, and hesitating before turning out the lights to the building….just in case.