This shows the extent of top-down political correctness.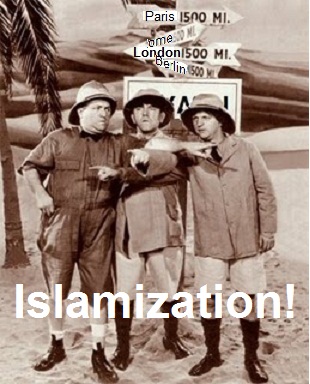 It's only, "almost half" of the German population waking up to the nightmare of Islamization, where in the world is the rest of the population, abroad?
'We're being subverted by Islam' Almost HALF of Germans feel migration undermines society
ALMOST half of Germans believe their country is being destabilised by Islam, according to a new survey.
GETTY
Protestors at a rally in Berlin wave anti-Islamic banners
The poll was commissioned by the Friedrich Ebert Foundation which is associated with the centre-left Social Democratic Party (SPD) of Germany.
It found that 40 per cent of those responding feared their country is being "subverted by Islam".
The figures will come as a blow to Chancellor Angela Merkel's open-door migrant policy has backfired disastrously.