On a positive note, he won't be returning to Finland.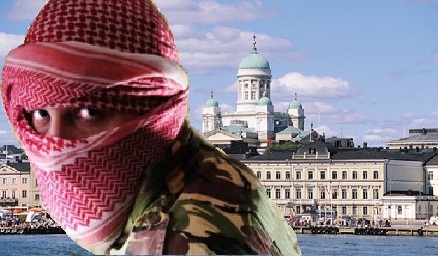 As far as they (SUPO) know, there are twenty such islamonazis that have returned to Finland (why they were allowed to is beyond me) thus far.
Head of SUPO: Finn committed suicide attack in Iraq
published:
SUPO
The person (suicide bomber) died in the attack.
Head of the Security Police Anssi Pelttari says a Finnish citizen who left Finland was involved in a suicide bombing in Iraq.
According to the head of SUPO, what is worrying is the fact that those foreign fighters who have left Finland have risen to 'significant positions in the ISIL organization. "
In addition, Pelttari worries about the fact that fighters have returned from the conflict zone to Finland. They are a total of twenty.
According to SUPO, the situation with regard to terrorist threats are more serious than ever before. However, SUPO has no knowledge of plans to against Finland.
Pelttari spoke to Interior Minister Paula Risikko (National Coalition Party) at a news conference on Tuesday.