Finnish politicians (losers) who championed Turkish membership into the EU unavailable for comment…..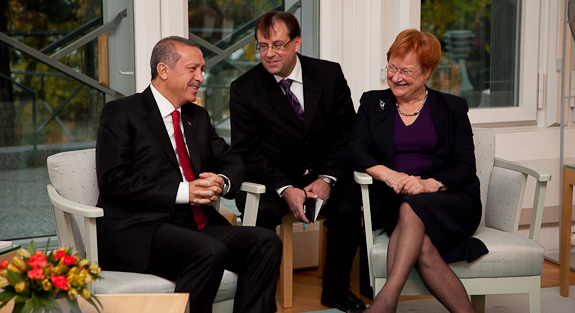 Turkish president Erdogan brands NATO soldiers terrorists
TURKEY'S controversial president has slammed NATO soldiers who he claims were responsible for the coup in the country branding them as terrorists.
GETTY
Turkish Prime Minister Recep Tayyip Erdogan
And Recep Tayyip Erdogan has NATO members states that they should not grant asylum to members of his military suspected of having links to the failed coup.
Scores of Turkish NATO soldiers are believed to have fled Turkey after the dramatic attempt to take over the country in July this year.
German media says that almost 60 Turkish nationals holding diplomatic passports filed for asylum after receiving orders to return to the country.