Kabul mosque hit by deadly suicide bomb attack
Dozens killed and more than 80 injured in attack on mosque in Afghan capital in latest attack targeting Shia community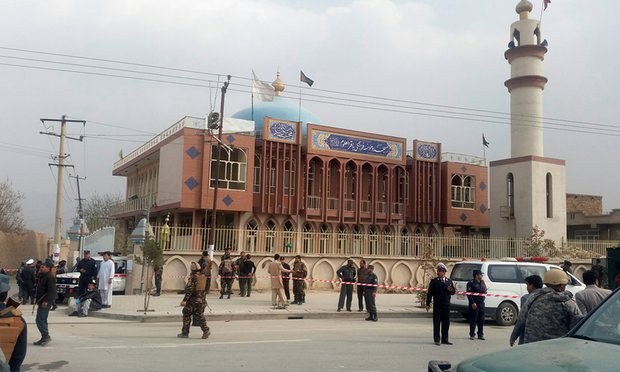 More than 30 people have been killed in a suicide bomb attack on a mosque in Afghanistan's capital, Kabul, in the latest in a series of attacks targeting the country's Shia community.
The attack also injured more than 80 people, according to Ismail Kawoosi, a spokesman for Afghanistan's ministry of public health. The number of dead, which included at least one child, was expected to rise.
The attack, on Monday afternoon, targeted the Baqir ul-Uloom mosque in the Darulaman area. It took place towards the end of a prayer ceremony marking Arbaeen, a religious observance on the 40th day of the martyrdom of Imam Hussein, perceived by Shias to be the rightful heir to the prophet Muhammad.