Actually, publishing houses should be pressured to print only chronologically arranged korans, along with a pamphlet on the doctrine of abrogation, that would do us all an amazing favor.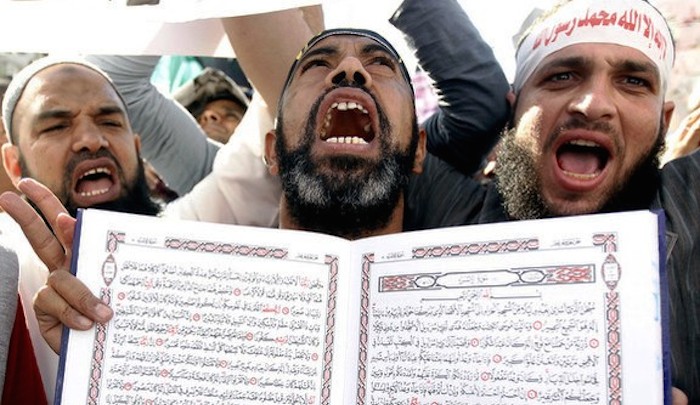 A Lies! stall in Munich. Photo: Metropolico.org/Flickr
Kurz calls for Austria to ban Koran distribution
Published: 18 Nov 2016 10:16 GMT+01:00
Updated: 18 Nov 2016 10:16 GMT+01:00
Earlier this week the German authorities launched massive coordinated raids by anti-terror cops on over 200 apartments belonging to members of a German Salafist group calling itself 'The True Religion'.
After years trying to find a solution to disband the project amidst legal and practical difficulties, the German government finally announced that the group was banned for good.
A recent campaign by the group involved dozens of stalls handing out German copies of a strict traditionalist version of the Koran under a banner with the word 'Lies!'. Pictures of the campaign went viral because of the word 'Lies', which means 'Read This' in German – but something else in English.
The radical Muslims were however apparently unaware that the word 'lies', which comes from the verb 'lesen' meaning to read, has an entirely different meaning in English.