Ban them wherever you find them…..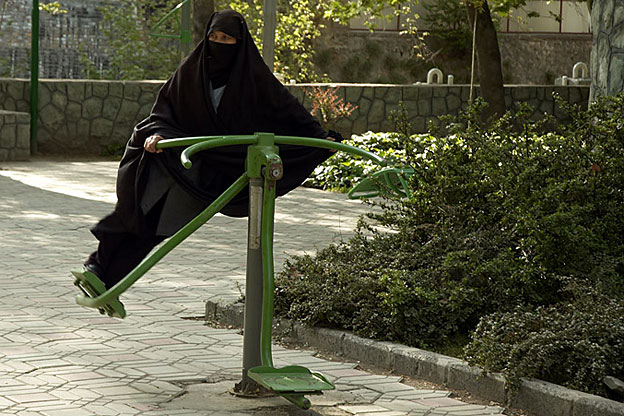 'It shows they don't want to integrate' German mayor calls for full burka ban
A GERMAN mayor has called for a total ban on the burka, claiming it shows Muslims are not interested in integrating into the country.
Simone Stein-Lucke / GETTY
Simone Stein-Lucke has called for a total ban on burkas
Simone Stein-Lucke collected signatures from 800 local residents who support the ban, and attached them a letter which she sent to Thomas de Maizière, the country's Minister of the Interior.
She wrote: "A full veil in Germany is a way to project fundamental Islam and a declaration that one does not want to take part in our society in a participatory way.
"It therefore contradicts the will to have an inclusive society and a coexistence of religions."
She said the full veil "especially affects us" in her town of Bad Godesberg and called for a prompt discussion on an all-out ban.

This petition comes after a poll revealed the vast majority of the British public supports banning the burka and burkini in the UK.
Simone Stein-Lucke said burkas show Muslim migrants do not want to integrate
A YouGov survey from August revealed 57 per cent of adult voters want to banish the burka, which covers a woman's entire body and face, regardless of political allegiance.
Just 25 per cent of respondents do not support a ban, while the remainder were undecided.