Which is good to know for next election cycle, thanks for coming out of your closet.
Of course fake news broadcaster YLE labels the change in heart as "Racism regret". How idiotic is that? I guess the pressure from Big Brother proved too much for these two, they cracked, and have now taken to sackcloth and ashes.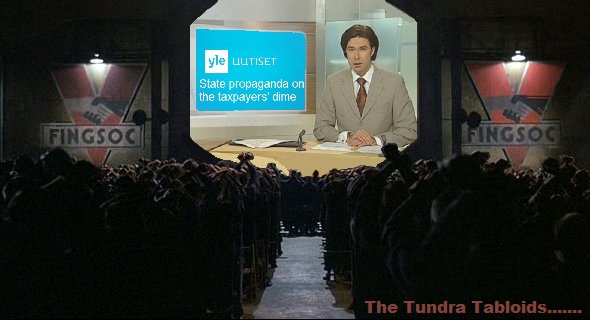 Racism regret
Immigration has been key to the rise of the Finns Party. It's a wedge issue that has helped increase the party's support, but there are some party members who aren't so hostile to new arrivals. Tiina Elovaara, a 29-year-old MP from Tampere, recently spoke out about the risk of the party being one-dimensional, criticising a 'lack of empathy' in the party's immigration debate.
On Friday it was the turn of Helsinki councillor Harri Lindell, who used to edit the party's newspaper and now feels the need to apologise for his previous stance on immigration. On Wednesday his speech to the council brought tears and applause, as he detailed how his previous views on immigration had been too harsh, and that his Christian background and contact with destitute migrants in Helsinki had helped change his mind.
On Thursday he told several media outlets that troubling ideologies now had a foothold in the party, which has its roots in rural populism.
"The mouth says one thing and the hands do another," Lindell told Iltalehti afterwards. "A right-wing Hallo-ahoism (the credo of outspoken MEP Jussi Halla-aho, who has been convicted of incitement to ethnic hatred) has risen in the party, which is a scary direction."
"Timo Soini has been a balancing power," continued Lindell. "If he doesn't continue as party chair, I'm afraid that the line will get even tougher than before."
His speech was lauded by other parties, but sharply criticised by his colleagues in the Finns Party group. Seppo Kanerva claimed that he was bitter about his sacking as editor of the party newspaper, and had been turned down as a candidate for next year's local elections. Lindell said the sacking was a long time ago, and that he hadn't sought selection as a candidate.
NOTE: I Take the Father Naddaf approach, help them there, don't take them into your own country, not knowing who they really are.