This was first published in Israel National News, and republished here with the author's consent…..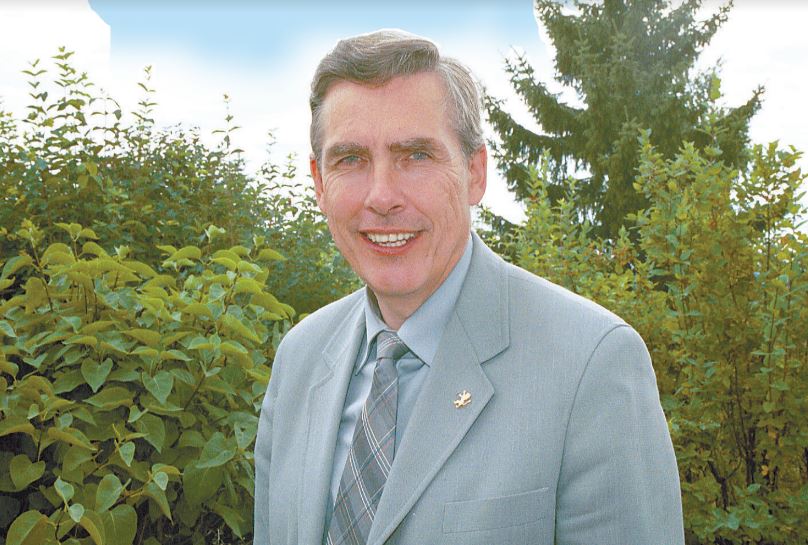 NORWAY, A COUNTRY WHICH TURNED BAD
Manfred Gerstenfeld interviews Finn Jarle Sale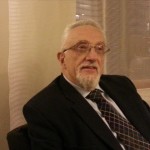 "Norway wants to be generous, loving, and humanitarian, including to the Jews. Those in charge of the country are convinced that they indeed behave in this way. Yet, there is another side to the coin, which these people do not want to see. Norway is not confronting the facts on the ground concerning Israel and is avoiding debate about it.
"The Norwegian establishment talks about the Palestinians in a way which leads to the demonization of Israel. This constant extreme badmouthing of the Jewish state inspires its delegitimization. If it isn't held in check it may lead to destruction. This long-lasting Norwegian process of vilifying Israel has had consequences for the country's own morality which has kept declining. Thus, a country which wants to be a world leader promoting the good, has become a bad one."
Finn Jarle Sale is the Editor in Chief of the Norwegian Christian weekly Norge Idag and the monthly Word for Jerusalem. Before that he was editor of the Christian weekly Dagen for 14 years He studied theology in Oslo and was a Lutheran pastor of the former State Church.
"Much of the negative attitude toward Israel exists as well in the Norwegian trade unions, academia and the media. These include the very powerful state broadcaster NRK. Some of its leading journalists are explicitly anti-Israel such as Sidsel Wold. Its most anti-Israeli journalist is Karsten Tveit.
"These NRK journalists publish a book almost every two years. The title of Tveit's latest book, splashed in big letters on its cover, is The Guilty, which refers to Israel. It can be characterized as a kind of Nuremberg trial of the only democracy in the Middle East. He commented on the funeral of Shimon Peres in a most hateful way. Another very anti-Israeli journalist is Fredrik Graesvik of the big private TV broadcaster TV2. For the Norwegian media, Israel nowadays fulfills the scapegoat role that the Jews have embodied for centuries.
"One among many interesting cases explains the climate in Norway's academic world. In 2011, the famous American Jewish law professor, Alan Dershowitz, visited Norway. We contacted the main universities in Norway's three largest cities – Oslo, Bergen, and Trondheim. They were offered a free lecture on international law by this great scholar. All three universities turned our offer down. Their heads were afraid Dershowitz might reference issues concerning Israel. Their refusal was absurd because of his international fame. This means that elsewhere he receives big fees for his lectures that were here being offered for free.
"Fortunately enough, we were able to convince the student unions at these universities to invite Dershowitz to lecture. Thereafter we decided to translate his book, The Case for Israel into Norwegian as there was no book on international law and Israel. Dershowitz, is politically left of Center. Yet, his being pro-Israeli means that he is demonized by the Left.
"Manfred, when I read your 2009 book, Behind the Humanitarian Mask, the Nordic Countries, Israel and the Jews I realized that there was no text on anti-Semitism written in Norwegian. Thus, we decided to translate its introduction and the chapters on Norway. The resulting book we titled Anti-Semitism in Norway. Thereafter we published three more of your books focusing on the demonization of Israel and the abuse of the Holocaust.
"If a student or professor wants to read about international law regarding Israel or anti-Semitism, they cannot find anything in Norwegian in their university library. These libraries do not want to buy books by Dershowitz or you. We now intend to offer free copies to university libraries of your latest book. Ordinary Norwegian book shops refuse to sell either Dershowitz's books, or yours. This is a major example of how biased large parts of Norwegian society are against Israel.
"The official Lutheran Church is yet another problem. Several of its bishops spread left wing hate propaganda about Israel. They speak about the Palestinians in a way that vilifies Israel. One might say that the Church legitimizes humanitarian racism. That means it looks away from Palestinian criminality. As far as Jews are concerned, the official Church ignores them. The membership of this Church is declining. Now the Church starts worrying about the many non-affiliated houses of prayer which are springing up all over Norway.
"In the course of the years, however, an increasingly powerful number of pro-Israel groups have developed. There are now about 15 of them, mainly Christian ones. The main one is the Christian Embassy, of which publication I am o the editor.
"Norwegian governments have secretly diverted tens of millions of dollars to the Clinton Foundation over the years. Also a variety of NGOs have received much money, without public discussion. The latter funds are for creating goodwill, yet part of them end up with anti-Israeli NGOs.
"While the leading Norwegian media are demonizing Israel, only perhaps half of the population pay no attention to what they say. It is a shocking figure that 38 percent of Norwegians answered, in a survey of the Oslo Holocaust Center, that Israel is conducting a war of extermination against the Palestinians. It seems to me that perhaps up to a third of these are individuals with a mindset about Jews close to that of the wartime Norwegian pro-Nazi Prime Minister Vidkun Quisling. The others are probably people who have been influenced by left wing politicians and media."
Sale concludes: "It isn't pleasant to say all this about one's country, which leaders had good intentions and failed in a major way. Yet we have to tell the truth."