This was originally published at Israel National News, and republished here with the author's consent.
Anti-Semitism: British Labour Party takes three new Hits
Manfred Gerstenfeld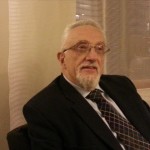 In the continuing debate about Labour anti-Semitism in Britain, the party has received three important hits in the past few weeks. The first, and by far major one, was a report of the Home Affairs Committee of the House of Commons. It was published on 16 October 2016 and had a number of important conclusions.1 One was that party leader Jeremy Corbyn has not done enough to combat anti-Semitism in the party.
A second major conclusion was that the report on anti-Semitism in Labour by Shami Chakrabarti – now Baroness Chakrabarti — was "ultimately compromised" by her acceptance of a peerage and her appointment by Corbyn as the party's shadow attorney general. Yet another important conclusion regarding the Chakrabarti report, was that the "the fact that the report describes occurrences of antisemitism merely as 'unhappy incidents' also suggests that it fails to appreciate the full gravity of the comments that prompted the inquiry in the first place." A third conclusion regarding the party states that "the failure of the Labour Party to deal consistently and effectively with antisemitic incidents in recent years risks lending force to allegations that elements of the Labour movement are institutionally antisemitic." 2
This report of the Home Affairs Committee is a very valuable addition to previous reports of the All Party Parliamentary Inquiry into Antisemitism.3
In a letter on August 16 to the Chair of the Home Affairs Committee, Chakrabarti wrote that, "To suggest, as reported in sections of the press, that the Inquiry was a corrupt 'whitewash' is deeply insulting and completely untrue."4 If Chakrabarti wanted to prove that she is right, she could go through my detailed criticisms of her highly unprofessional report and answer them point for point.5 6
Before the previous Prime Minister David Cameron, a Conservative, had published his resignation honors list, Corbyn was given the opportunity to suggest additional names. The only person the Labour leader put forward for the House of Lords was Chakrabarti, which thus later became Baroness Chakrabarti.
The House Committee tried in vain to find out whether the peerage was suggested to her before she presented her report. In the reply to her abovementioned letter its chair asked Chakrabarti to provide: "1. The date that the prospect of this peerage was first discussed with you, or your office, by the Leader of the Labour Party, his office, or a Member of the Shadow Cabinet. 2. The date you were offered this peerage by the Leader of the Labour Party. 3. The date you accepted this offer."7
In a meeting with the Jewish community in Manchester on September 15, Chakrabarti claimed that she had explained herself to former committee chair Keith Vaz,8 but the Home Affairs Committee report maintains that they never received a response to their inquiry.9 Chakrabarti and a spokesperson for Corbyn have both said at one point that their first discussion of the peerage took place on July 13.10
The second major hit the Labour Party took recently, however, is that according to some sources of the Daily Telegraph, Chakrabarti was in fact aware that a peerage might be in the offing before agreeing to conduct her inquiry.11 Chakrabarti became a member of the Labour Party on the same day that she was asked to conduct the inquiry, citing the reason as building the trust and confidence of its members so they will know that the inquiry is "in the party's interests."12
Yet it is doubtful that Chakrabarti, an amateur in the field of anti-Semitism analysis, would have been able to prepare a substantially more professional report than she published. Chakrabarti took sole responsibility for the report, saying that her recommendations are "mine alone."13
The analysis of contemporary anti-Semitism is a complex matter. A number of Jewish organizations, as well as myself, had written to Chakrabarti, who had asked for suggestions for her inquiry. Several of these submissions included the key recommendation to use the definition of anti-Semitism of the International Holocaust Remembrance Alliance (IHRA) as a framework for the inquiry.14 In order to be approved, this definition text required the agreement of 31 governments including that of Great Britain.15 Yet, Chakrabarti wrote her report ignoring this most basic advice and did not use this or any other definition. Incompetence thus dominated whatever bias she held for whatever reason on the subject of her inquiry.
The Home Affairs Committee Report also commented on this omission by writing: "The recommendations of the Chakrabarti Report are further impaired by the fact that they are not accompanied by a clear definition of anti-Semitism, as we have recommended should be adopted by all political parties." Furthermore: "The report does nothing to address a severe lack of transparency within the Party's disciplinary process.16
The third hit on the Labour Party is so far in the process of being dealt with. Jackie Walker was, until recently, vice-chair of the left wing Momentum group, a party faction which supports Corbyn. She has been suspended twice. The first time — after which she was readmitted – Walker wrote in a facebook post: "I'm sure you know, millions more Africans were killed in the African Holocaust and their oppression continues today on a global scale in a way it doesn't for Jews…and many Jews (my ancestors too) were the chief financiers of the sugar and slave trade which is of course why there were so many early synagogues in the Caribbean.17 18
After being suspended for the second time, Walker was removed from her vice-chair position in Momentum. She had made a number of comments, ironically, at a training on combating anti-Semitism. During this training Walker questioned the need for security for Jewish schools in response to fear of anti-Semitic attacks. Later on, and most notably, she asked, "In terms of Holocaust Day, wouldn't it be wonderful if Holocaust Day were open to all people who experienced Holocaust?" – It was then pointed out to her that it, in fact, is. She then responded that "in practice it's not actually circulated and advertised as such," and then "I was looking for information and still haven't heard a definition of anti-Semitism that I can work with."19
Walker says that she is of Jamaican and Jewish heritage, and that her partner is Jewish as well, and uses this to deny that her statements could be anti-Semitic – even going so far as to say that as a Jew, her suspension for alleged anti-Semitism is "heartbreaking." Walker is now crowdfunding to take the secretary of the Labour Party Iain McNicol to court because she claims that he had briefed the media regarding her suspension before informing her about it.20
It will now depend on the Labour Party whether the party receives a further hit concerning the anti-Semitism issue. It has to decide whether to expel the former London Mayor Ken Livingstone or to lift his suspension. He had claimed that Hitler supported Zionism.21 If Livingstone is not expelled it will become even more obvious that the party is not serious about confronting anti-Semitism. It will also force the elected Jewish Labour representatives to make a choice whether they want to stay in a party in which anti-Semitic slurs are rife and whose leadership does not care much about anti-Semitism.
Footnotes