Oh, its a democracy all right, a big D Islamonazi one…..
Is Turkey still a democracy?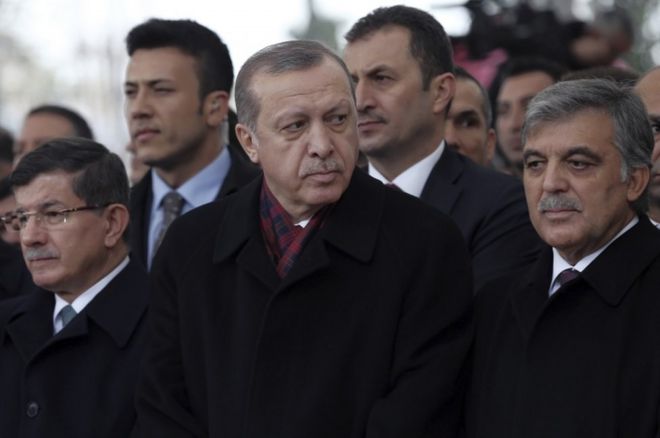 What has happened to Turkey? Four years ago, it was held up by the West as a model for the Muslim world: a democracy (albeit flawed) that was negotiating EU membership and advancing towards a peace settlement with its Kurdish minority.
It was seen as an anchor of stability in the volatile Middle East – although critics here believe the perception from outside was already skewed.
This week, the World Justice Project's rule of law index placed Turkey 99th of 113 countries, just behind Iran and Myanmar. It has reclaimed its place as the world's main jailer of journalists. A couple of analysts who I asked to interview for this piece were unwilling to be quoted, for fear of speaking out.
"It is the end of democracy", the HDP's Deputy President Hisyar Ozsoy told the BBC.
"We didn't have much democracy anyway, but even the very limited democratic space is totally wiped out".