Actually this is an al-Qaida tactic exposed by an excellent report by Lori Lowenthal Marcus.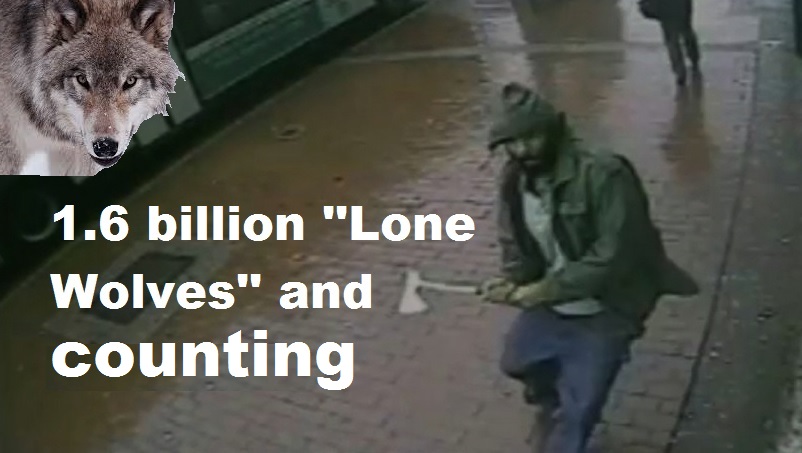 Every regular reader of this blog knows very well about Marcus' article from May 2013, Jihadi Mein Kampf, where she informs of a shift in al-Qaida's hierarchical structure, as well as a move towards "individual terrorism". Mustafa Setmariam Nasar, also known as abu Musab al Suri, is the mastermind behind the shift, "lone wolves" are now the preferred method of attack .
MURDER YOUR NEIGHBOURS
ISIS calls on lone-wolf fanatics to become gun-toting SERIAL KILLERS in the West to avenge its losses in Mosul
Under pressure ISIS orders supporters in Europe and the US to randomly slaughter people in their own communities
A NEW edition of an ISIS hate magazine is calling upon jihadist in Europe and the United States to butcher ordinary people in revenge for their routing in Syria and Iraq.
In the murder mag called "Nashir – Now fight has come," psycho writers appeal to Muslims living in places such as the UK to start murdering their own citizens at random.
The jihadist sympathisers are told seek revenge in the suburbs or inner cities they live in because  "brave Mosul is bleeding".
The ranting article which is in English says: "You should stop its bleeding by carrying out exhaustion operations of the Enemy's power and blood…cut their heads by your knives, let us hear your guns blasting their heads.
"It adds we can cut the tail of the snake but it will sooner grow again. But you have its head."
An essay called "O thee whom Al – Adnani called thee wolves" reminds the reader that the former ISIS commander Abu Mohammad al-Adnani believed that local jihad on people's own neighbours was as good as going to Syria or Iraq.