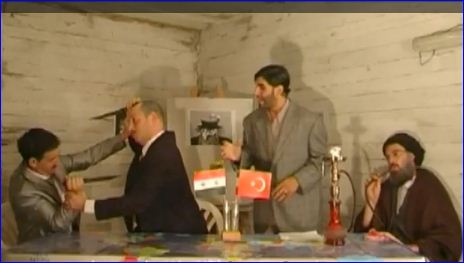 Turkish warplanes to not fly into Syria after threat
Turkey's Air Forces have been unable to carry out aerial campaigns in Syria as part of the Euphrates Shield operation since Oct. 22, as Syria has activated its air defense systems over the flight of Turkish warplanes into Syrian airspace.
The Turkish Air Forces launched their last airstrike in Syria on Oct. 22, targeting Islamic State (IS) positions. Since then, Turkey has not launched further strikes as Syria's Russian-made air defense system was activated to cover the region under the Euphrates Shield operation, a Turkish official told the Hürriyet Daily News on condition of anonymity. Coalition forces have also decreased the number of their flights in northern Syria, the official said.
On Oct. 20, the Syrian military warned that it would bring down any Turkish warplanes entering Syrian airspace, in response to airstrikes carried out by Turkey overnight in Maarrat Umm Hawsh in northern Aleppo.
Turkish air strikes hit a group from the Syrian Kurdish People's Protection Units (YPG), the military wing of the Democratic Union Party (PYD), which was moving toward al-Bab in northern Aleppo on Oct. 19, which the Syrian statement called an act of "blatant aggression."