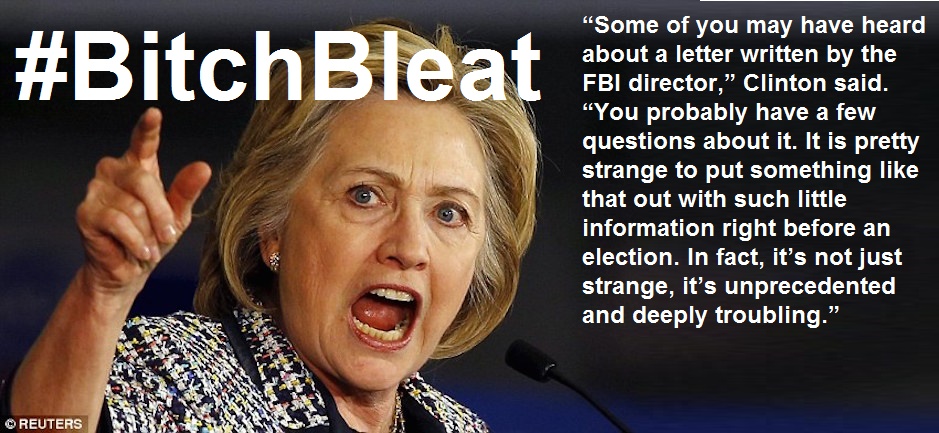 Trying to levitate herself by pulling at the seat of her own pantsuit….
More damning statements about criminal Hillary:
Bill and Hillary Clinton lead diabolical, influence-peddling organized crime syndicate, FBI's former NYC boss says
A former top FBI official blasted Hillary and Bill Clinton on Sunday as the heads of an influence-peddling "crime family" rife with corruption and deceit.
James Kallstrom, the head of the FBI's New York City office in the mid-90s, said the bureau's reopening of its probe into Clinton's private email server confirmed that the former secretary of state was never subject to a "real investigation" in the first place.
"The Clintons, that's a crime family. It's like organized crime. The Clinton Foundation is a cesspool … It's just outrageous how Hillary Clinton sold her office for money. She's a pathological liar," Kallstrom railed to John Catsimatidis on his "Cats Roundtable" radio program, before directing his ire at his former employer.
"This investigation was never a real investigation, they never had grand jury empaneled," Kallstrom said about the FBI probe into Clinton's emails. "This investigation was without the ability to serve subpoenas, serve search warrants, and obtain evidence … It was just ludicrous."
More here. H/T: David Nicolas