A Turkish pal of mine sent me this:
"He said this in 1926. You might get stoned to death if you say this today in Turkey, 2016."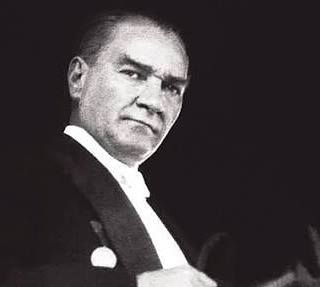 93 years ago today, Mustafa Kemal Ataturk abolished the islamic absolute monarchy that had been in place for 623 years and declared the Republic of Turkey with a constitution based on secularism.
" This is Islam, an absurd theology of an immoral Bedouin, a rotting corpse which poisons our lives. I am not leaving a spiritual legacy of dogmas, unchangeable petrified directives. My spiritual legacy is science and reason. A nation which does not practice science, such a nation, one must admit has no place in the high road of civilization."
– Mustafa Kemal Ataturk
No wonder the counter-revolution inside Turkey which started the day Kemal began to feel ill, has now culminated in the era of the neo-Ottoman Recep Tayyip Erdogan.