Yep…!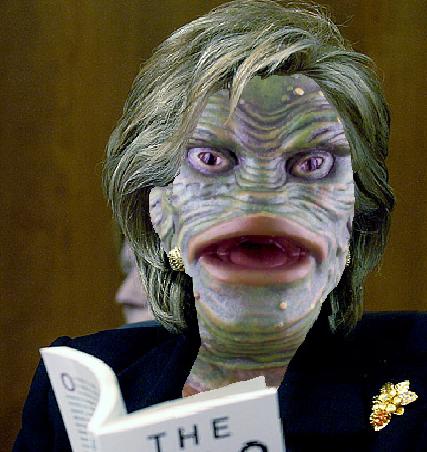 'She is AWFUL': Nigel Farage SKEWERS Hillary Clinton as email probe gives Trump huge boost
LBC•GETTY
Nigel Farage hit out Hillary Clinton over her email scandal
NIGEL FARAGE has skewered Hillary Clinton as the race for the White House took a sensational twist with the FBI investigating over in a fresh email probe.
The Clinton campaign was rocked on Friday after FBI director James Comey stated it would examine if the emails being investigated contained sensitive government information.
Donald Trump has lambasted Mrs Clinton, branding her behaviour a "grave miscarriage of justice".
Speaking on LBC Mr Farage, who has appeared on stage with Mr Trump said: "I think she [Mrs Clinton] is pretty awful.
"I think she is very dishonest, I think the way the Clinton Foundation has raised tens of millions of the back of her still serving in public office makes me feel deeply uneasy.
"I do think, not on everything he say, but I do think in terms of some policy directions Trump has better answers."