Free speech needs to be protected….
No matter how much you might disagree with the person's message. He might however be tripped up on money laundering, gambling crimes, illegal threats, breaches of confidentiality and copyright infringement. The issues of "hate speech" needs to be given the stiff arm though.
Prosecutor confirms: Ilja Janitskin detained in Spain
MV-lehti founder Ilja Janitskin was taken into custody in Spain this week, after Finnish courts issued an arrest warrant in absentia for him that was valid throughout the EU. Janitskin himself said on social media that he was remanded by the Spanish authorities three days ago.
Anti-immigrant MV-lehti founder Ilja Janitskin was apprehended in the country of his current residence, Spain, on Thursday. His arrest was confirmed on Saturday by the prosecutor in the case against him in Finland, Heikki Wendorf.
The Helsinki District Court remanded Janitskin into custody in absentia in early October on suspicion of money laundering and gambling crimes, illegal threats, breaches of confidentiality and copyright infringement.
The arrest in absentia paved the way for police and prosecutors to issue a European warrant for his arrest. The court took the unusual step when police failed to track down the founder of the website for questioning on suspicion of inciting hatred against an ethnic group and aggravated slander.
A free man again?
On Facebook Saturday, Janitskin claimed to have been freed from custody in Spain after being held for three days. The Finnish news agency STT was the first to report on his personal status update.
Prosecutor Wendorf would not confirm the news of his release.
"We'll wait on the official word from the Spanish authorities," he said.
Janitskin contested the Helsinki court's absentia decision, but on October 24, the Court of Appeals rejected his appeal. He had earlier gone on record as saying that he would not voluntarily come forward for questioning.
Since its founding in 2014, the online publication he founded, MV-lehti, gained a growing audience in Finland by publishing a string of incendiary and often erroneous articles on the migrant situation and other subjects.
Investigation into the operations of the publication resulted in the list of charges that led to Janitskin's arrest.
NOTE: That's rich, YLE wagging a finger at MV-Lehti for erroneous articles? The state funded "news" outlet is notorious for its often misleading and biased articles on Israel. As well as the other main news outlets in Finland.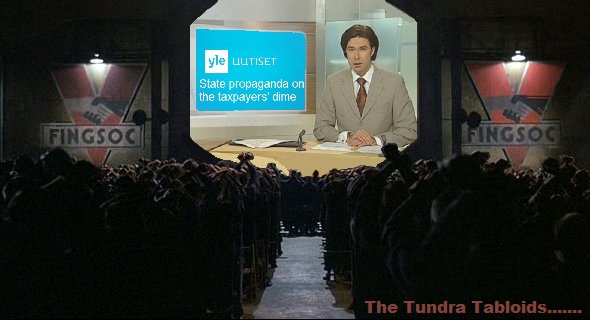 *MV LEHTI = WTF MAGAZINE