IT'S ALL EVIL THERE 24/7…….
Rebel shelling kills children at school in west Aleppo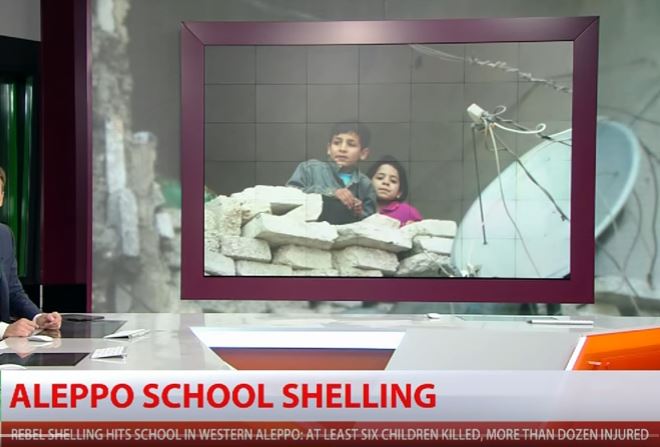 Beirut – Shelling by Syria  rebels killed several children at a school in government-held western Aleppo on Thursday, state media and a monitoring group said, just a day after air strikes on a school in a rebel-held village in Idlib, 32 miles away.
The shells hit two neighborhoods, Syrian state news agency SANA reported: the national school in the Shahaba area, killing three children and wounding more than a dozen others, and the other attack killed three people in Hamdaniya.