A colleague observers:
"Social Media enforcing EU Hate Speech codes that de facto implement UN Res 16/18, note what the job description is and then note the "qualifications" – especially the 3rd qualification"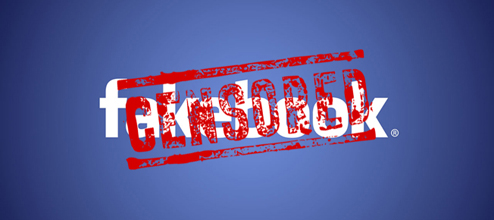 (Menlo Park, CA – Washington, DC)
Facebook was built to help people connect and share, and over the last decade our tools have played a critical part in changing how people around the world communicate with one another. With over a billion people using the service and more than fifty offices around the globe, a career at Facebook offers countless ways to make an impact in a fast growing organization.
Facebook is looking for an analytical thinker with experience in academia, business, or research to join our policy management team. You will be responsible for understanding and mitigating how hate groups and terrorist organizations attempt to utilize Facebook and Instagram. This includes closely tracking violating organizations and their messaging efforts. A successful candidate will have a multidisciplinary analytic background, the ability to identify broad trends, and be excited to delve into the details of understanding and mitigating propaganda networks employed by militant organizations.
A professional understanding of contemporary militant groups is critical, as is the ability to work in both English and Arabic. Candidates should be self-starters highly focused on measurable results; the ability to learn internal Facebook software tools is key. Sensitivity and appreciation for the global communities that use Facebook is mandatory.
Minimum Qualification
Bachelors degree in public policy, law, political science or related field required

JD, MA, or LLM preferred

Fluency in English and Arabic required

5+ years of relevant work experience, preferably in academia, research, or policy

Demonstrated problem-solving experience

Ability and willingness to use non-consumer software products

Experience in project management

Passion for understanding the intersection of global security risks, and how they apply to Facebook and its users